Disciplinary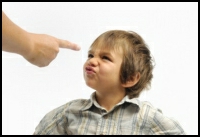 This page will show only active or recent (last 12 months) disciplinary statements.  Archived statements will only be available to the committee.
June 2016
Pierce Solley of Hawick and Wilton has been given a reprimand for his use of foul and abusive language in the Division 5 game against Edinburgh Accies on June 18.  It is a Level One offence.
May 2016
Asif Mohammed of Holy Cross has been issued a reprimand for disputing an Umpire's decision in the game played against SMRH on May 14.  It is a Level One offence.
June 2015 
Kris Steel of S&S Penicuik has been issued a penalty of censure and a warning as to his future conduct for using foul and abusive language towards the umpire in a game between Carlton 2nds and Penicuik in June 2015.  Should there be any complaint made and upheld against Kris Steel in the next twelve months (starting from April 2016) then the matter will be escalated to Level Two with consideration of the appropriate penalties